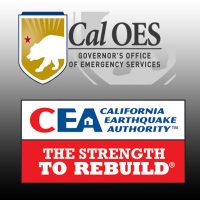 FEMA Grants Available
We are pre-approved to provide earthquake bolts and bracing by FEMA & California State.
OUR SERVICES
What we provide, on top of our quality craftsmanship and dedication to our art,
is the transformation of your dream to a reality.
Request A Free Quote
Let us take your ideas from concept to completion!
WHY CHOOSE US?
Being the best in our field means that we are committed to every project.
We have ingenious ideas that become reality to make every client happy.
One Point of Contact
ACCOUNTABLE
Incorporating the advantages of computer aided design systems (CAD) and national buying along with design groups and advanced management techniques, we have developed a methodology of remodeling that eliminates the confusion and anxiety of home renovation and helps align the expectations between the client and the workers. The execution and the outcome become clear and exact as we take pride in our craftsmanship and efficiency.
One Point of Management
DEDICATED
From design to installation a professional team is here to serve you. As our client, you will have a project designer/coordinator assigned to your project from start to finish. Our staff understands how important communication is to avoid any potential pitfalls. We encourage communication via email, and will always respond to your desires and questions directly and truthfully. This assures that we are constantly current with your requests and concerns.
Total Accountability
HONEST
In order to maintain a successful project, there are three things that are initially established: a design, a budget plan and a construction schedule. On the surface this looks simple enough, but in reality when a designer or architect is not included in the execution of the project, the budget is often exceeded and the schedule is not realistic. Execution stalls, and misunderstandings obscure what is or isn't included in the scope of your contract.
OUR LATEST PROJECTS
We are proud to present you our latest projects with a foundation of
a great team and hard work that results in very satisfied clients.
WHAT OUR CLIENTS SAY
Don't just take our word for it. Hear what our previous clients have to say about us.
[vc_row][vc_column][vc_column_text]With BP-PAK,  my whole home remodeling was done better than what I expected. Behrouz provided me a great price compared to many estimates I received. We had weekly meetings to review the progress until the whole thing was complete. He met my deadline which most construction companies don't.  Their service is just awesome![/vc_column_text][/vc_column][/vc_row]
Amir A.
[vc_row][vc_column][vc_column_text]The job was done fast and I was very satisfied with the work. They were professional and good at operating business their business. I was pleased with their efficiency.[/vc_column_text][/vc_column][/vc_row]
Magic M.
Remodel or Renovate One or More Rooms
READY TO START?
LET'S TALK ABOUT YOUR PROJECT AND MAKE YOUR DREAM A REALITY